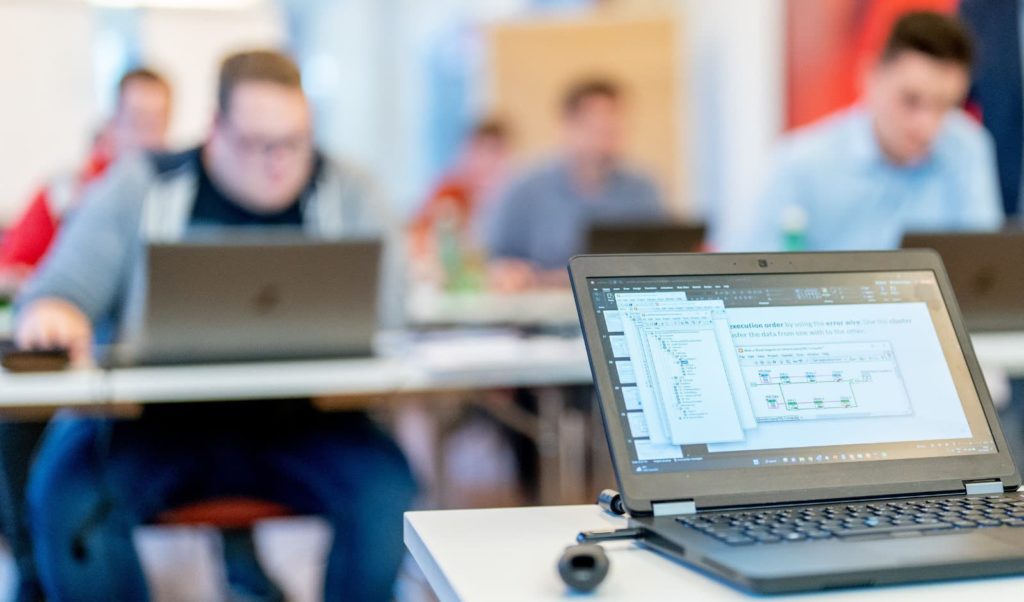 Kreiseder IT Services have been delivering classroom courses to users of NI software and hardware in Europe for over 2 years. With a lot of happy students, these courses are now available for delivery in the UK, due to an alliance with automated test consultants Thetic Engineering Ltd.
This highly effective and targeted training is delivered by Instructors, in classroom or online, who have 12+ years of experience working daily with engineers and scientists using technical software to acquire and analyze data. The Instructors are passionate about sharing their knowledge and advancing the scientific community.
The training offered is differentiated because it has been made by experienced Application Engineers (former NI) who have seen what scientists and engineers need the most to be effective with NI LabVIEW™, TestStand™, and Python within their measurement hardware ecosystem.

To learn more about available trainings and dates visit the training calendar.
To receive updates on upcoming training events in Europe follow Kreiseder IT Services on Linkedin.
To receive updates on upcoming training events in UK follow Thetic Engineering on Linkedin.
---
Thetic Engineering Ltd. is a UK automated test consultancy that specializes in the validation, characterization, and production test of semiconductors and other materials.
E-Mail: hello@thetic.co
Phone / Whatsapp: +44 77 8510 4069
Website: thetic.co
Kreiseder IT Services e.U. was founded by Andreas Kreiseder after working at NI (National Instruments) for over 11 years. With the accumulated know-how and numerous established partner contacts, we aim to share our experience in a consolidated form through training and consulting services.
E-Mail: office@kreiseder.org
Phone: +43 660 9181849
Website: kreiseder.org